Dogwood
was role played by
Maskedowl2
.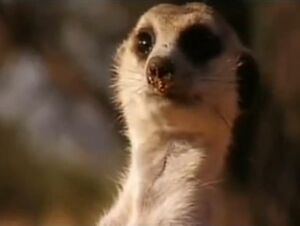 Lazuli
Dogwood(VLF031) was born on May 21, 2000 in the Lazuli. Her mother was Sahara, the dominant female, and her father was Ghost, a rover from the Zappa. She was born in a litter of five, her litter-mates were VLP029, Brouno(VLM030), Cupcake(VLF032) and VLP033. Sadly during a burrow move, VLP029 and VLP033 died. Dogwood and her remaining litter-mates survived their first few weeks and started foraging with the adults and all three made it adulthood. Before the pups were born, the Commandos female Royal had given birth but her pups were abandoned except for one named Seth. Soon another female named Buttercup also gave birth to three pups a month after Dogwood was born. In September 2000, Dogwood's mother gave birth to two pups but Dogwood wasn't old enough to babysit the new pups. Dogwood was evicted in October and disappeared. She was considered Last Seen.
Links
Ad blocker interference detected!
Wikia is a free-to-use site that makes money from advertising. We have a modified experience for viewers using ad blockers

Wikia is not accessible if you've made further modifications. Remove the custom ad blocker rule(s) and the page will load as expected.