Emma
is role played by
Aniju Aura
.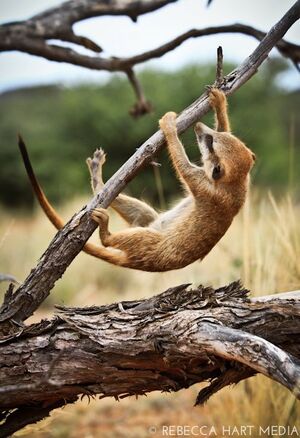 Emma(VSKF004) was born in the Starsky on February 25, 2002. Her mother was Olivia and her father was a Lazuli rover named Cactus. Emma was born with three litter-mates named Sarai(VSKF003), Ace(VSKM005) and Ismael(VSKM006). Their mother Olivia was the new dominant female of the Starsky. The group was a young mob with few adults but the pups managed to survive their first few weeks and started foraging with the adults. Another female named Pumpkin also gave birth to a litter but only one pup named Luke survived. Emma is still alive in the Starsky today.
Ad blocker interference detected!
Wikia is a free-to-use site that makes money from advertising. We have a modified experience for viewers using ad blockers

Wikia is not accessible if you've made further modifications. Remove the custom ad blocker rule(s) and the page will load as expected.