Gray is role played by XBoys .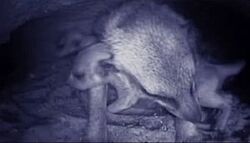 Commandos
Edit
Gray
(VCDM047) was born in the 
Commandos Mob
 on July 31 2001. His mother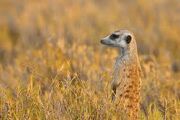 was 
Artemis
 and his father was 
Nero
. Gray's litter-mates were his two sisters Ahti(VCDF044) and VCDF046 and one brother Phobos (VCDM045). In August 2001, he was trapped in a raid made by the 
Zappas
 but luckily had 
Hades
 as the babysitter. Hades soon dissappeared after the raid. In October 2001 Gray's sister Ahti disappared. He followed a rover named
Punker
 in late February 2002 and was followed by his brother Phobos. Gray mistook him as another meerkat and therefore attacked him. Phobos took revenge on Gray and thus starting a rivalry between the young brothers. But soon Phobos saved Gray from an encounter with the
Aztec Mob
 but the relationship between the two is unknown. Gray is still alive today at the Commandos Mob.  
Ad blocker interference detected!
Wikia is a free-to-use site that makes money from advertising. We have a modified experience for viewers using ad blockers

Wikia is not accessible if you've made further modifications. Remove the custom ad blocker rule(s) and the page will load as expected.