Lilly is role played by Musiclover15.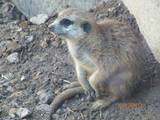 Lilly(VWF018) was born into the Whiskers in September 18, 1999. Her mother was Molly and her father was Argan. She had one sister Catnip(VWF016) and two brothers VWM017 and VWM019. They were Molly's last litter, a few days later Molly died. Lilly and her siblings survived thanks to the care of their older sisters and cousins. Lilly has reached the age of two years and is still in the Whiskers today.
Ad blocker interference detected!
Wikia is a free-to-use site that makes money from advertising. We have a modified experience for viewers using ad blockers

Wikia is not accessible if you've made further modifications. Remove the custom ad blocker rule(s) and the page will load as expected.