Persephone 
is role played by 
XBoys
.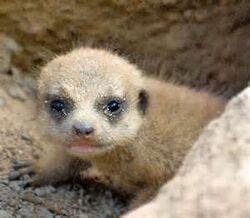 Commandos
Edit
Persephone(VCDF049) was born in the Commandos Mob on January 13, 2002. Her mother was the dominant female Libitina and her father was Subaru the dominant male. Persephone was born with two litter-mates VCDP048 and VCDP050. Since her parents were the dominant pair of the Commandos she and her siblings were well taken care of. She soon first saw the world in February 2002. The Commandos were a large mob with many adults to help look after the pups so they had a good chance at survival. Persephone is still alive in the Commandos.
Ad blocker interference detected!
Wikia is a free-to-use site that makes money from advertising. We have a modified experience for viewers using ad blockers

Wikia is not accessible if you've made further modifications. Remove the custom ad blocker rule(s) and the page will load as expected.