Seraphis
is role played by
Sir Rock
.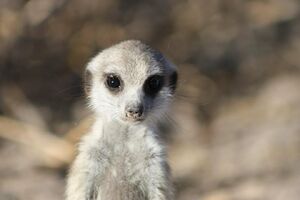 Seraphis(VSKF008) was born on September 20, 2002 in the Starsky Mob. Her mother was the new dominant female Abby and her father was a roving male named Gerald. Seraphis was born with two litter-mates VSKP009 and VSKP010. All three pups survived their first three weeks and emerged. Abby had just taken dominance shortly before Seraphis was born. The Starsky were a small mob with just two adult females and five adult males and a hand full of juveniles from previous litters. Despite their lower numbers, the group managed to raise the pups and soon they went out foraging with the adults. Seraphis is still alive in the Starsky today.
Ad blocker interference detected!
Wikia is a free-to-use site that makes money from advertising. We have a modified experience for viewers using ad blockers

Wikia is not accessible if you've made further modifications. Remove the custom ad blocker rule(s) and the page will load as expected.