Shona is role played by Silverstar.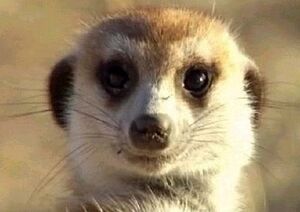 Shona(VWF011) was born on March 25, 1999 in the Whiskers. Her mother was RooRoo and her father was a roner named Matt. Her litter-mates were her one sister Bee(VWF008) and two brothers Nero(VWM009) and VWM010. Her mother was not the dominant female but her aunt Molly. Being born to a subordinate female meant Molly could have killed RooRoo's pups, however she allowed her younger sister keep her children. All four pups survived their first few months in the Whiskers. RooRoo was evicted along with Bumble and Piggy and they disappeared. Molly died and Fu Dog became the new dominant female. A Commando rover named Kronos soon joined the group. Shona and her litter-mates made it to their first year and started taking an active role in the group. When Fu Dog became pregnant for the second time she evicted Shona along with Bee and Midnight. Shona was allowed to rejoin the group. Shona is still in the Whiskers today.
Mother: RooRoo
Father: Matt
Sister: Bee
Brothers: Nero and VWM010
Ad blocker interference detected!
Wikia is a free-to-use site that makes money from advertising. We have a modified experience for viewers using ad blockers

Wikia is not accessible if you've made further modifications. Remove the custom ad blocker rule(s) and the page will load as expected.